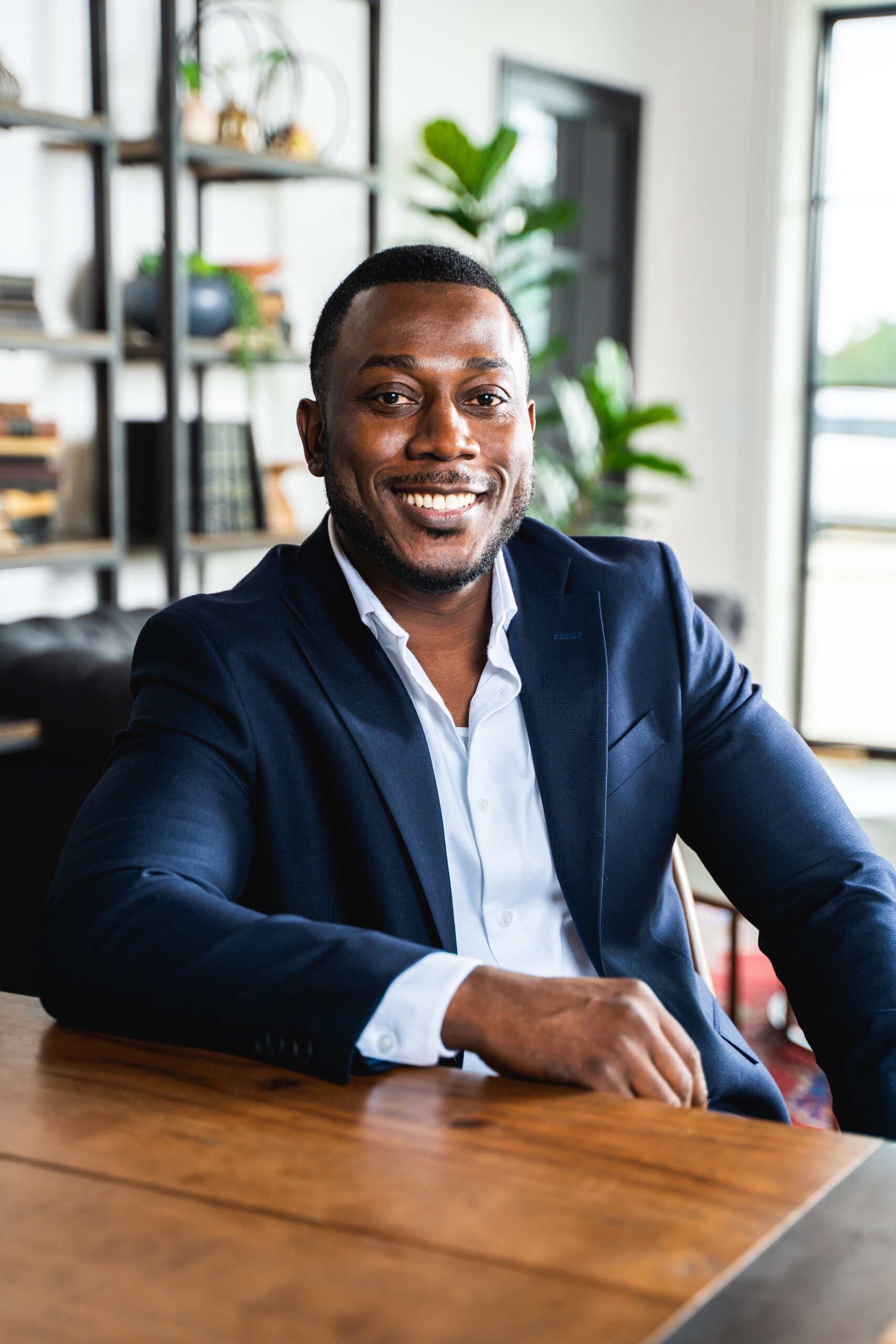 Desmond Lamptey is a driven and dedicated member of the FLAG team, originally from Accra, Ghana and now residing in Magnolia, Texas.
Desmond is excited about the future of FLAG and the positive impact it will continue to make on the communities it serves. He is particularly passionate about the work of the FLAG Foundation in supporting local organizations and bringing communities together.
Outside of work, Desmond can often be found volunteering with veteran groups in the Magnolia area or hitting the gym to stay in shape. He is also a car enthusiast, with a homemade modified yellow and black C7 Stingray Corvette that packs a serious punch. While he doesn't currently have any pets, Desmond has a soft spot for German Shepherds and would name his hypothetical pup "The Undertaker."
When it comes to the age-old question of who would win in a fight between Jessy and a grizzly bear, Desmond believes that Jessy should stay far away from any confrontation with such a powerful predator. And when it comes to the best branch of the military, Desmond has a soft spot for the Marines and their unwavering readiness to dive into the fight.
Personality & Strengths
Enneagram 1 The Perfectionist – with traits from 3, 7, and 8
Favorite Book: "The 7 Habits of Highly Effective People" by Stephen Covey
Past Experience
United States Navy Veteran
US Navy Field Operations Supervisor
Degrees
Master of Science – MS, Financial Economics from Texas A&M University
Bachelor's degree in Economics from Texas Christian University
Bachelor's degree in Mathematics from Texas Christian University

Certifications
Procore Certified: Procore Administrator, Project Manager (Core Tools), Project Manager (Project Management)